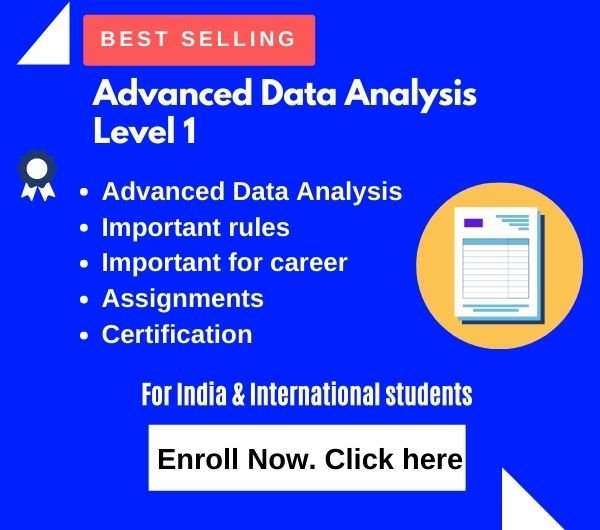 Advanced Data Analysis Level 1
Advanced excel fundamentals
Important rules like Table design, Cell reference, Cell value input, Knowing Rows & Columns, Division, SUM, Percentage, Multiplication, Subtraction, Cell locking, Row/ Column lock, Table arrays, painter,  Automation, IF, SumIF, Count, CountIF, Average, Freeze panes, double sum, Triple sum, Triple multiplication NEW, Vlookup, double IF, multi sheet rules, Hlookup, Index & match, dynamic Charts & more.
MS excel / WPS
Free lessons available & 14 assignments

Analyze and compare data
Make reports & advanced rules for analyzing data.
Exam
Certificate of achievement.
Complete study time: 30 hours
Reviews:
Excellent course for all people who needs Excel and learning.
Pramod Sharma

Best in this price and very easy to understand.
Mohit Das

Best thing you get free courses and certification and then enroll for any paid course as paid courses will add more value in any CV and employers also like these your knowledge.
Peter Jackson

Download coupons & free CV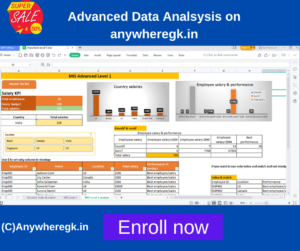 Course validity : 2 years
Now lifetime validity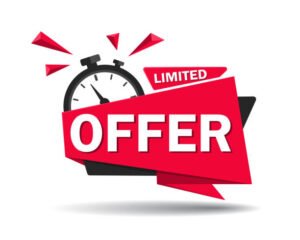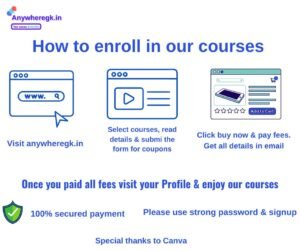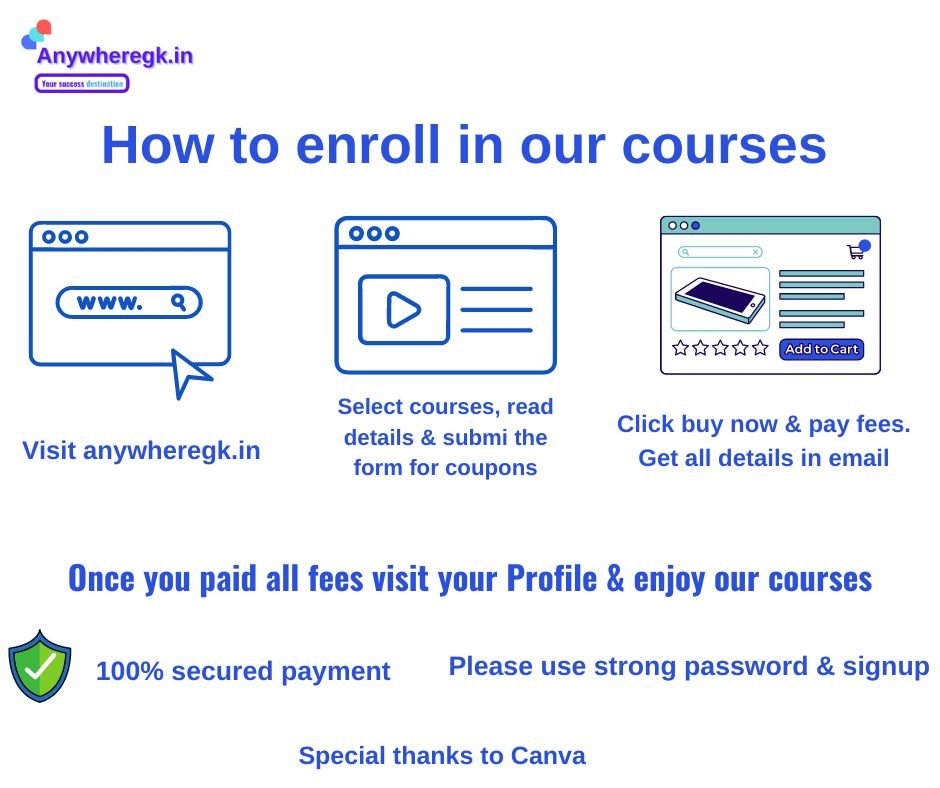 Benefits
Get a chance to hone your skills.
Learn important new age skills for your jobs.
Self paced learning
Save time and money
Comprehensive and no unnecessary video lessons as you get on YouTube etc.
Convenience
Eligibility
School students / college students
Corporate jobs / Businessmen / Companies.
Anyone seeking better knowledge of Advanced Excel
*T&C apply
Course Curriculum
Analyze & manage data

Some topics will be repeated so that you can understand and they are important.

Beginner data rules

Analyze data with simple & advanced rules

Advanced data rules

Analyze data with advanced rules
Instructors
Related Courses