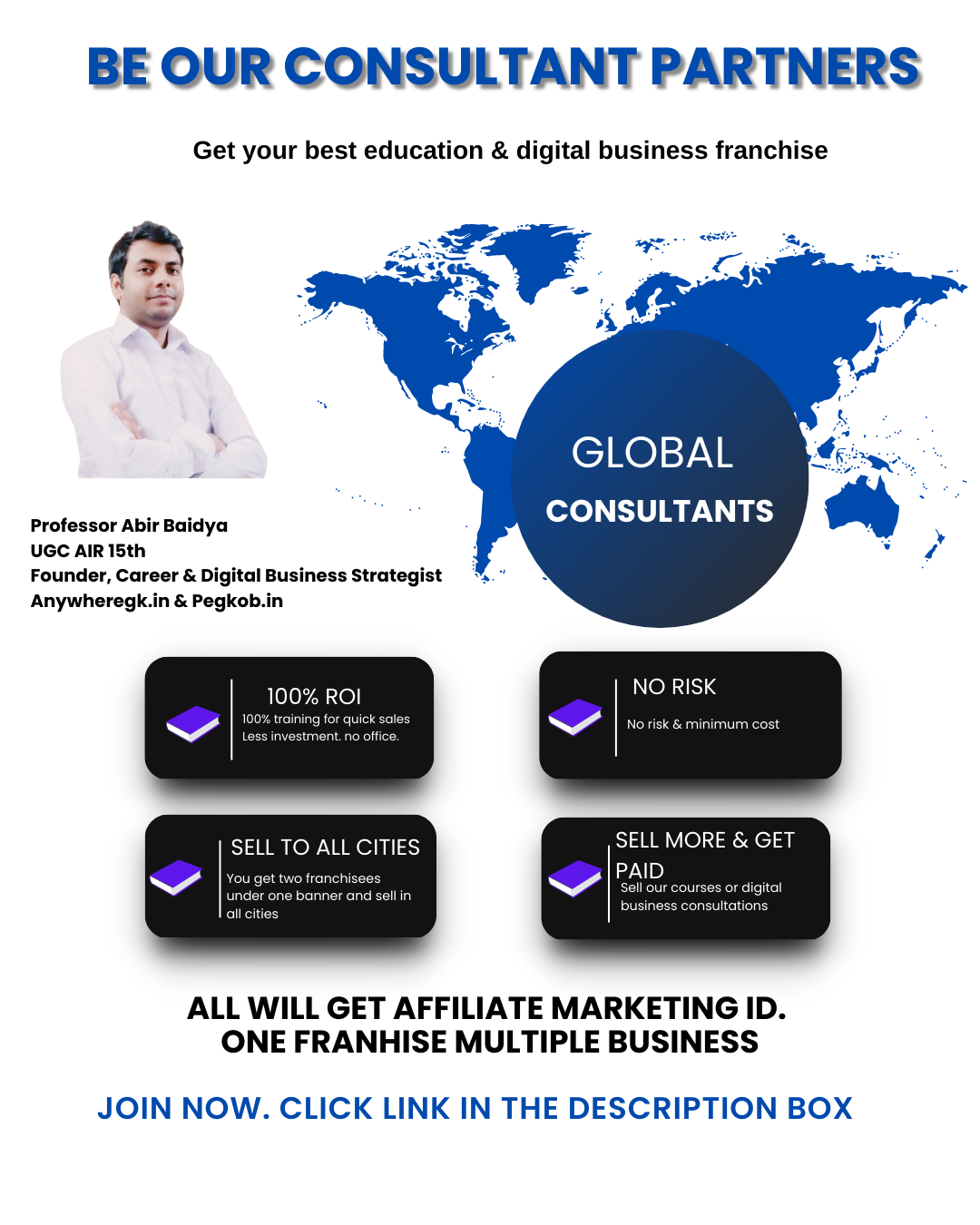 Franchise Partners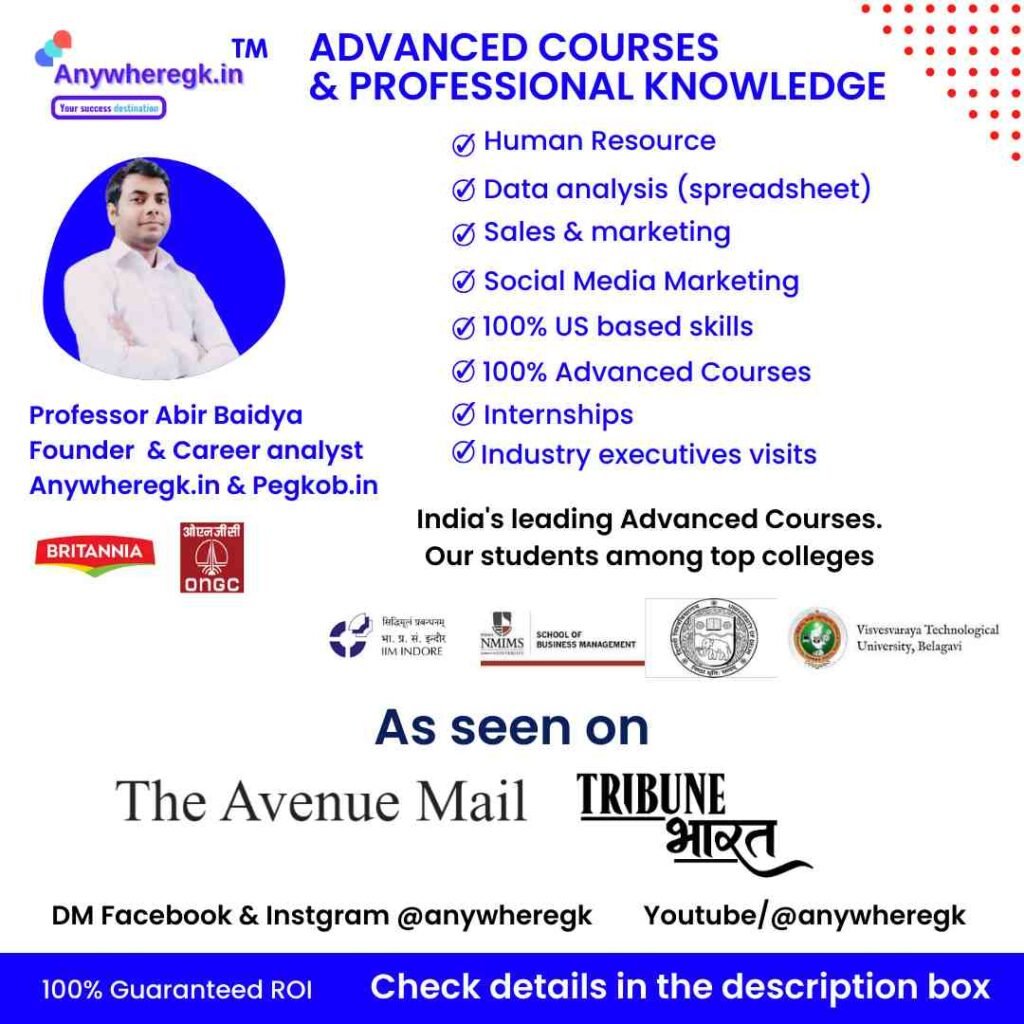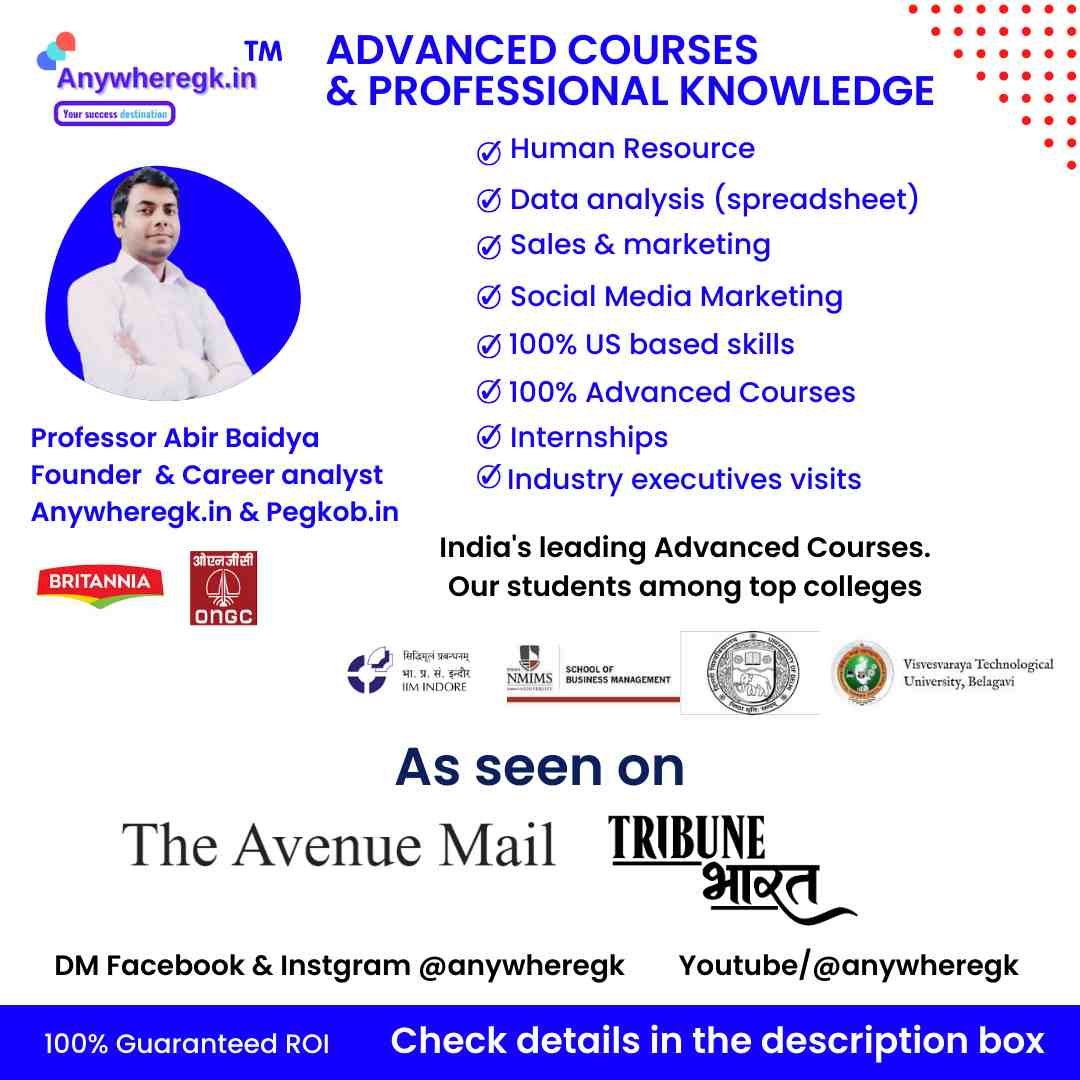 Please check your emails for all details
Start from own home with 300 – 2000 sq ft space
Must have excellent knowledge in all skills
All must do daily webinars and sell the courses. You can select your own time.
A small session will be given to all partners
Press release. Click here
Roles and responsibilities:
Provide courses / products to people.
Follow up and provide all information about our courses / products.
Use of various social media to distribute courses / products
Make short videos & add links for buying our courses / products.
Provide details of our courses and benefits as compared to other courses.
Pre sales and post sales and good knowledge in education and banking industry.
Sell our products to schools / colleges & companies.
Get individual partners from social media.
Sell our HR, Social Media, Digital Ad solutions to clients
Buy sponsorship
Revenue sharing:
Franchise Partner Consultants:
60% of gross sales
First upto 100 sales as per franchise & 100% profit sharing
Royalty fees: 4%. NIL for 6 month & 1 year Silver Franchise & Silver Franchise Zonal Franchise
Processing fee: 4%
Marketing fees: By inhouse team for 3 months & no fees
Best franchise partners will be given a personal ID, phone no & email
Faster payout & bonus for quick sales in 30 days for zonal franchise
Staff hiring: By inhouse team
Staff training for franchise: By in house team
Staff insurance: As per our policy
Regular social media marketing at 50% off
Must have experience in your business / franchise
SOP provided
100% no cash
All franchise will get our digital rights to market our coaching.
The details provided to the coaching franchise:
Digital Rights
PPT for the coach and all documents
PPT for the students. Same subject but different PPTs.
Graphics & GIFS
Youtube case studies
Offline exam sheets with timer
Promotion of other brandsSponsored linksAffiliate marketing of our brandsMerchandise
Franchise without big offices:
Amazon, Uber, Airbnb, Ola, Oyo, YouTube, TwitterThese companies have created franchise without spending money on rents, using local marketing & social media.
Yearly fees: To be paid based on your revenue for link validity, student support and advertising .
The registration fee is taken for selection of suitable candidates. Registration fee to be paid once you get selected and all training have been completed.
You will also get benefits worth $ 6000
Banners
Our blogs
Videos
Emails
Free training
Own portals for managing sales
Your self website
CRM
90% work has been done by Professor Abir Baidya. Now its your duty to get benefits and also provide value to us.
Franchise can get highest return
| | |
| --- | --- |
| Months | Your revenue |
| 1 | Minimum Rs 60,000 ($1000) |
| 2 | Minimum Rs 1 lakh ($1000) |
| 3 | Minimum Rs 3 lakhs ($3000) |
How to share, convince customers and earn money
Get leads and reach using social media
Reach more customers using your own contacts
Hire and train people to reach more customers
Reach more by taking free webinars
Send emails for getting new clients
You will get Agent ID
Franchise partner types
Roles
Silver Franchise
Only in Metro cities. Excellent knowledge and sales to get customers.
HRM Coaching: Entire HR Skills
Marketing Coaching: Entire Marketing skills. Only in Metro cities. Excellent knowledge and sales to get customers. HR recruitment
& Digital Marketing packs.
Experience: Minimum 1 year
College selection and counseling
30 sales 100% revenue share.
Silver Zonal Franchise
You can do both. 50 sales 100% revenue share.
College Tie ups for Franchise Partners:
You can also do tie up with college for selling our courses would be expected to counsel students on the phone with basis the knowledge and training imparted to you at time of onboarding.
The counseling will lead to forms filling for admission, and ultimately to admission in our partner colleges as per your assigned targets.
You will also have directly access to the colleges as and when required and help in admission conversion process.
You would be expected to maintain daily MIS on the calls attended and walk in's attended (if any).
Please check your emails once your register
Contact:
Email – agkedupartners@gmail.com or pegkobindia@gmail.com
Put your name, city, phone no, email, KYC, Fees, franchise, Origination name and give as Franchise
Please pay your fees. Click here
Please check your emails for all details.
Start from own home with 300 – 2000 sq ft space
Must have excellent knowledge in all skills
All must do daily webinars and sell the courses. You can select your own time.
A small session will be given to all partners
Some of our partners
ALPHA LEAP LIMITED
Coupert Limited