How to sell like brands like Apple, ford, cococola, pepsi?
Welcome everyone to anywheregk.in
My name is professor Abir Baidya.I am a certified assistant professor and a qualified junior research fellow I have got ranked in ugc national eligibility test on india ranked 15th in human resource and labor welfare, mba in marketing and human resource, selected in top companies like britannia,ongc oil and natural gas corporation a,fortune 500 public sector undertaking company in india.
How to sell like brands like Apple, ford, cococola, pepsi?
Sales & marketing among top 10 jobs in the world as per Linkedin
in this video we are going to talk about how to create blacks companies such as your big big companies Ford Coca-Cola Pepsi, Apple these companies are created not in a single day brands are created for a long period of time three important things helps to create a brand first is your founder who is your founder what is your mission,next what type of products you want to provide to the economy and the third ending you want to do. Suppose there is a brand a Coca-Cola it's a mega brand Under that there are multiple subpractical Brands under your code there are multiple Brands under your Pepsi there are multiple Brands under your uh apple or how I can brand it there is no branding in this particular product right so how I have to create a brand I have to name it so first is your level you have to provide a level pack that particular bran, next thing is your your target market segmentation targeting and positioning suppose this duster is for whom who is the target market right this is the brand creation I'm going to the price price is very important for a brand if the price is too high it means a premium brand if the price is absolutely you can say affordable it's a good brand.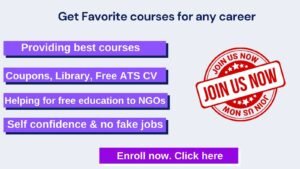 ABC brand and now I have to increase the brand presence how I can increase the brand price by using only similar ATL activities I hope you understand what is ATL above the line and below the light I hope you like it but these other old concepts of marketing nowadays you can use in BTL specifically social media you can use these things by creating a social media you can use invite only I will play I sorry I will sell this particular brand to only select customers they will like and they will share.
To know more please watch the video. Click here
Download Free Knowledge Libray, ATS CV & Coupon