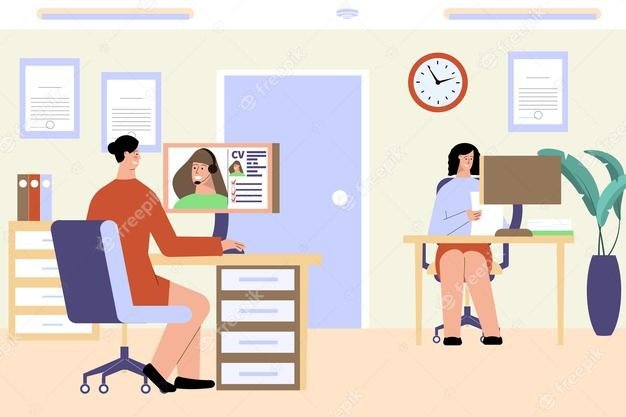 The importance of Career as HR, fees, top colleges in India and in world
Before diving in, here are a few universities we recommend for international HR studies in India and World:
IIM
XLRI
SP Jain
Management Development Institute (MDI)
Northeastern University, the US
University of Stirling, the UK
EU Business School, Spain
Alba Graduate Business School, Greece
University Of Michigan, US
There are several different focus areas in Human Resources:
Recruiting and staffing
Compensation and benefits
Training and learning
Labour and employee relations
Organisation development
Key responsibilities and tasks in Human Resources
The following are some of the most common tasks for HR departments:
Address concerns expressed by the employees
Hire top talent & oversee the departure of current jobholders
Create career development programmes
Evaluate individual and overall work performance
Implement reward systems
Solve conflicts and other issues (e.g. sexual harassment, bullying)
Provide guidance and help employees identify their strengths and weaknesses
Design and evaluate strategies to increase the retention of personnel
Create a positive and enjoyable work environment
Build and maintain the company's culture
Create and implement programmes that reflect the core values of the organisation
Current developments in HR
HR is evolving, with the focus changing from the administrative tasks to the strategic input and having a seat at the management table. This is facilitated by the evolving needs of current organisations and by technology, which enables more efficient processing or approval of transactions, budgets, and other financial activities.
HR specialists need to understand business strategy. They need to understand what drives business success and how to engage employees and help them develop and adapt in a constantly changing work environment.
To adapt to the changing business environment, here are some of the most relevant skills that HR specialists can develop: communication, planning & organisation, problem-solving, collaboration, etc.

Do I need an HRM degree to work in Human Resources?
"It is very appropriate, relevant and useful to have an HRM degree, but it is certainly not insurmountable if you don't have one. Other degrees are also conceivable that can connect well with the attractive HR profession.
For example, think of Psychology or Business Administration degrees. It's more important to have certain competences and skills than to have a specific degree. But thorough and targeted education naturally helps in learning and practising the relevant competences and skills."
Why did you choose to work in HR?
"I just love (working with) people! In the HR field, you always move between what is good for the organisation and what is good for the people who work there. To build that bridge and find a good balance in it is a wonderful task.
It is also very nice to be able to make a real difference for the organisation, by responding well to what is happening in the company and the marketplace, being flexible in your approach and coming up with good and innovative ideas. And for the employees, by helping them to get to know themselves better, letting their (hidden) talents come to life and helping them realise their dreams."
What's the best part about working in HR? What about the worst/most difficult?
"The best part is you can really make a difference, for an individual, a team or the company you work for. It can be big (when you really had an amazing idea that has been brought to reality) but also the smaller things can be very important for a colleague or employee. It can easily be something you said to motivate them or a piece of advice you gave that made them move into a different better direction.
The most difficult thing is letting go of people. For instance, this can happen when the company you are working for is shrinking or is in bad financial weather. But even then, you can make a real difference in HR, by doing this in the best possible way with sincere care for and interest in the wellbeing of the employees."
What makes studying/working in HR worth it?
"Knowing that you will be able to positively influence and change the lives of many people and facilitating and supporting them in realising their dreams."
Popular destinations for studying an HRM degree abroad
We've listed below the countries offering the most Bachelors and Masters in Human Resource Management. Together, they list over 1,500 HRM degrees on our portals, so you're spoilt for choice.
The United States – average tuition 20,000 EUR/year
The United Kingdom – average tuition 10,000 EUR/year
Canada – average tuition 10,000 EUR/year
Australia – average tuition 20,000 EUR/year
Germany – average tuition 7,000 EUR/year
The importance of Career as HR, fees, top colleges in India and in world
Tuition fees for Human Resources degrees
If you don't want to spend so much on your HR studies, there are more affordable options, especially in Europe. Check out tuition fees for:
HR Bachelors in Ireland – 3,000 EUR/year
HR Masters in the Netherlands – 2,100 EUR/year
HR Masters in Denmark – 0 EUR only for EU/EEA students
This is a general overview of tuition costs. You can find cheaper Human Resource Management programmes (less than 5,000 EUR/academic year) even in countries like the US, Canada, and so on. Just decide how much you want to spend and use the filters on our portals to eliminate courses that don't fit your needs.
PRO TIP: Always check if tuition fees apply to students from your country. Denmark is the perfect example, as it offers free HR degrees, but only to EU/EEA students. If you're from a different part of the world, you'll have to pay.
HR courses duration
How long does it take to graduate with an HRM diploma? It depends on the degree:
HR Bachelor's degree – between 3-4 years
HR Master's degree – between 1-2 years
Online HRM courses have similar duration, but you have the advantage of deciding when and where you study.
These are some of the most common admission criteria for HRM study programmes:
Bachelor's degree
High school diploma
Academic records
Letter of recommendation
Interview
Master's degree
Bachelor's degree in a related subject (some unis accept degrees in unrelated subjects)
Minimum GPA
Two letters of recommendation
Personal statement
Work experience (1-2 years)
CV
Skill training courses
Undergraduate / Postgraduate
Academic records
Knowledge of latest trends in economies