B2B courses in HR, Sales & marketing, Data analysis (Excel)
ENTERPRISE COHORT SKILLS
B2B courses in HR, Sales & marketing, Data analysis (Excel)
Keep your people engaged and help them grow. Increase brand and lower cost of training by 30% with our Global Courses.
Have you ever heard the famous Benjamin Franklin quote that "An investment in knowledge pays the best interest"? Many organizations support this idea today and consider corporate training an essential part of a company's investment and growth strategy.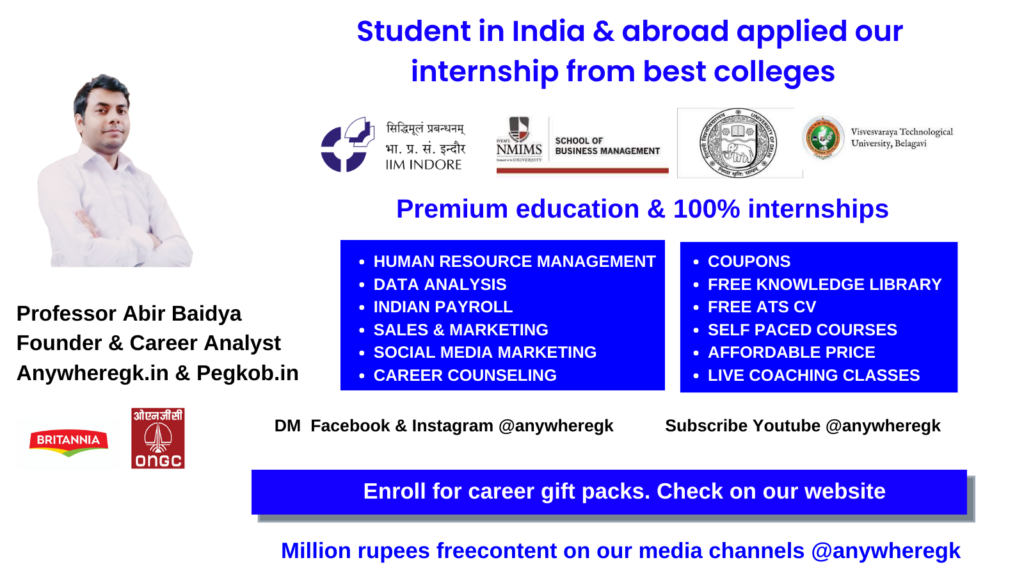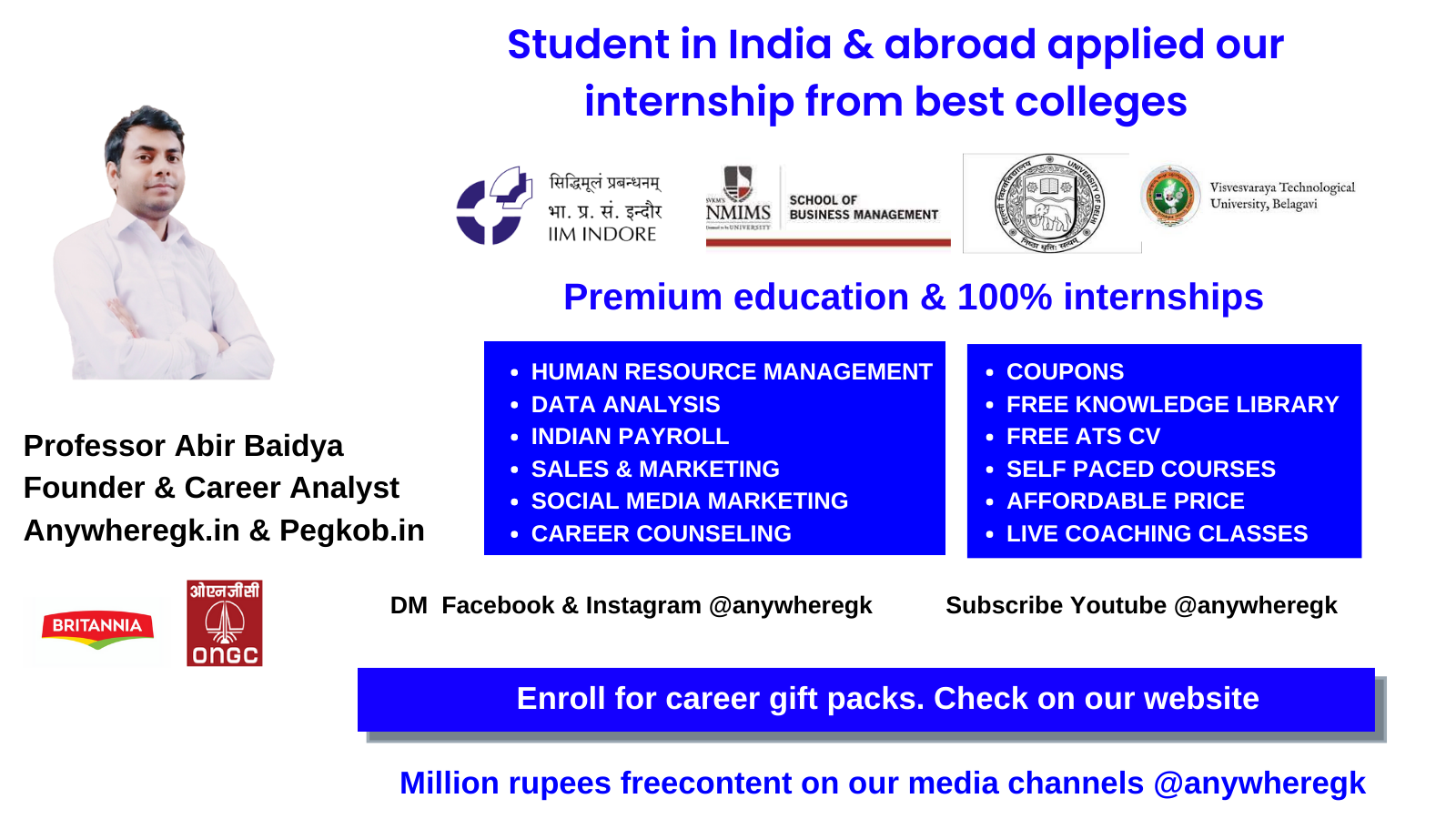 90% organizations said that they were increasing their investment in reskilling programs, with 53% stating they would increase this budget by 6 percent or more.

Source: Economic Times
Students from best colleges are taking our courses & my advanced career guidance. Click here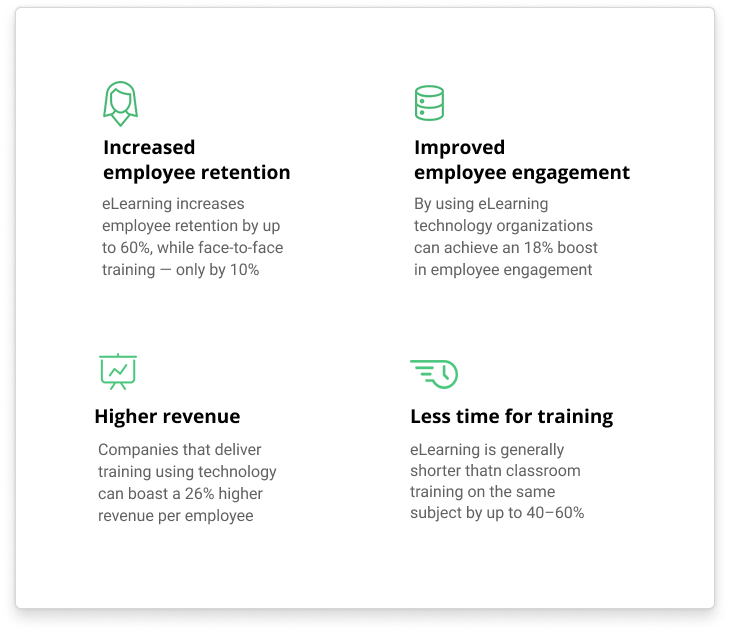 For Samples Please Visit our Click here.
Buy our B2B courses
Video ads
by Abir
Advantages of our courses:
One of the providers of coaching
We have trained 1000+ individuals & given paid internships
We have more than 300K combined traffic in last 1 year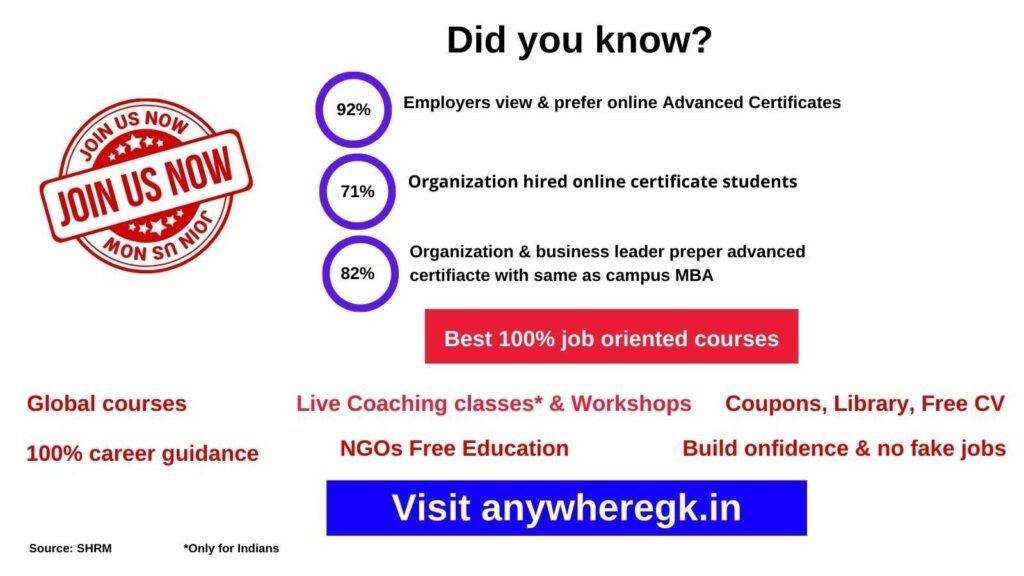 Please contact us for any pre sales: Eail anywheregkbusiness@gmail.com / agkedupartners@gmail.com
For companies: Cost of training saved and skilled employees
Our courses can save 30% cost by providing Affordable Courses, Free Knowledge Library, Free Lessons, Coupons, Live Coaching Classes & Workshops.
Using our on demand and targeted training, employees can select courses that closely match their needs and consume content in a way that fits their work schedules.
Make your schools / colleges/ companies better by providing international courses with high demand skills
Partners can earn 10% when you refer other organizations
To know more. Please click here
FAQ:
How to schools / colleges can get more rank ?
You need good skills not tutions which will provide better knowledge to students. In US all students spend on these skills and pay not like in India.
Why employers today demand your skills and best courses?
Employers want not just any simple degree. Around 60% MBA are not getting jobs because of lack of good mentors and old knowledge and theory.
Can my organisation purchase certificates or diplomas without subscribing to any monthly plan?
As a business, you can purchase on behalf of your employees/users. We provide substantial discounts to businesses if purchased in bulk. The discounts you can receive are as follows:
Quantity
(Number of employees for getting certified)
Discount
20
NIL
21-40
10%
41-60
20%