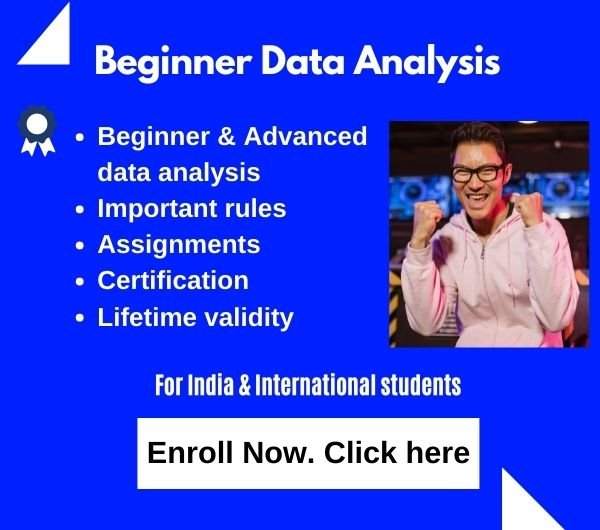 Beginner Data Analysis Certification
Basic fundamentals
Advanced excel fundamentals
Important analytical & statistical rules like Table design, Cell reference, Cell value input, Knowing Rows & Columns, Division, SUM, Percentage, Multiplication, Subtraction,  Table arrays, Basic automation, Average, Freeze panes and more, print and more.
MS excel online / MS excel offline / WPS
10 assignments
Free lessons available
Analyze and compare data
Complete study time: 10 hours
Certificate of participation
Download coupons & free CV


Course validity : Lifetime
Enroll for advanced version of this course.
Reviews:
Best course in this price.
Ashok Mehta

Good course and lots of examples.
Kavita

Better than Udemy excel courses. Learnt some values and real life examples. Also i enrolled in basic excel in anywheregk.in and also i learned lot and i also enrolled for this course. All courses are excellent and planning to enroll for other courses.
Dipti Sharma
MBA Marketing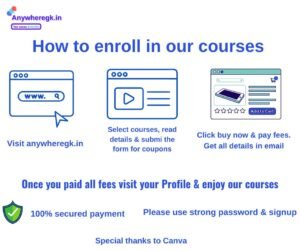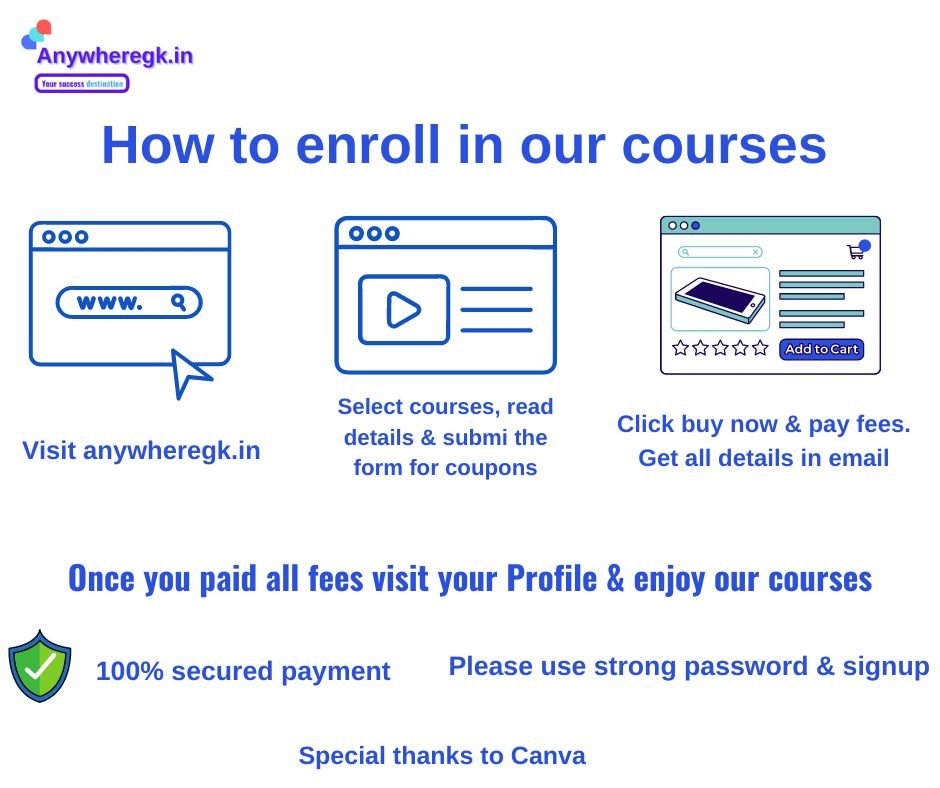 Benefits
Get a chance to hone your skills
Save time and money
Comprehensive and no unnecessary video lessons as you get on YouTube etc.
Convenience
100% English
For direct counseling In India DM Instgram @anywheregk
In this course, you will learn:
How to be a better, faster, stronger Excel user
Eligibility
Any school / Graduates / Post graduate / Businessmen
Any entry level people who are looking to transit to corporate jobs
Students seeking an internship
*T&C apply
Course Curriculum
Analyze & manage data

Some topics will be repeated so that you can understand and they are important.

Beginner data rules

Analyze data with simple & advanced rules
Instructors
Related Courses