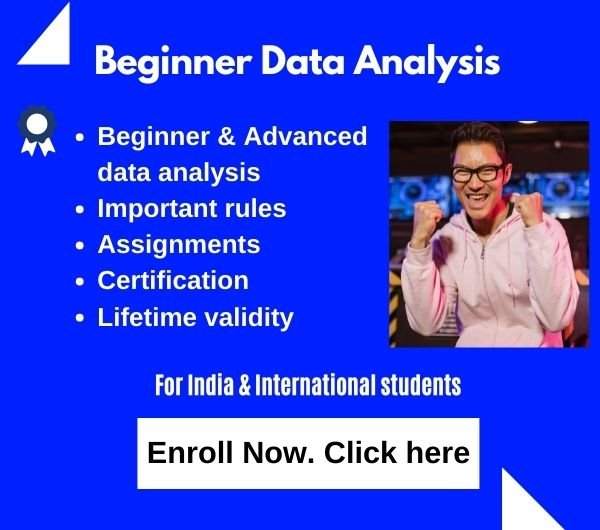 Beginner Data Analysis Certification
Basic fundamentals
Advanced excel fundamentals
Important analytical & statistical rules like Table design, Cell reference, Cell value input, Knowing Rows & Columns, Division, SUM, Percentage, Multiplication, Subtraction,  Table arrays, Basic automation, Average, Freeze panes and more, print and more.
MS excel / WPS
Assignments
Free lessons available
Analyze and compare data
Complete study time: 10 hours
Certificate of participation

Among leading coaching brands in India
Download coupons & free CV

Course validity : Lifetime
Enroll for advanced version of this course
Reviews:
Best course in this price.
Ashok Mehta

Good course and lots of examples.
Kavita

Better than Udemy excel courses. Learnt some values and real life examples. Also i enrolled in basic excel in anywheregk.in and also i learned lot and i also enrolled for this course. All courses are excellent and planning to enroll for other courses.
Dipti Sharma
MBA Marketing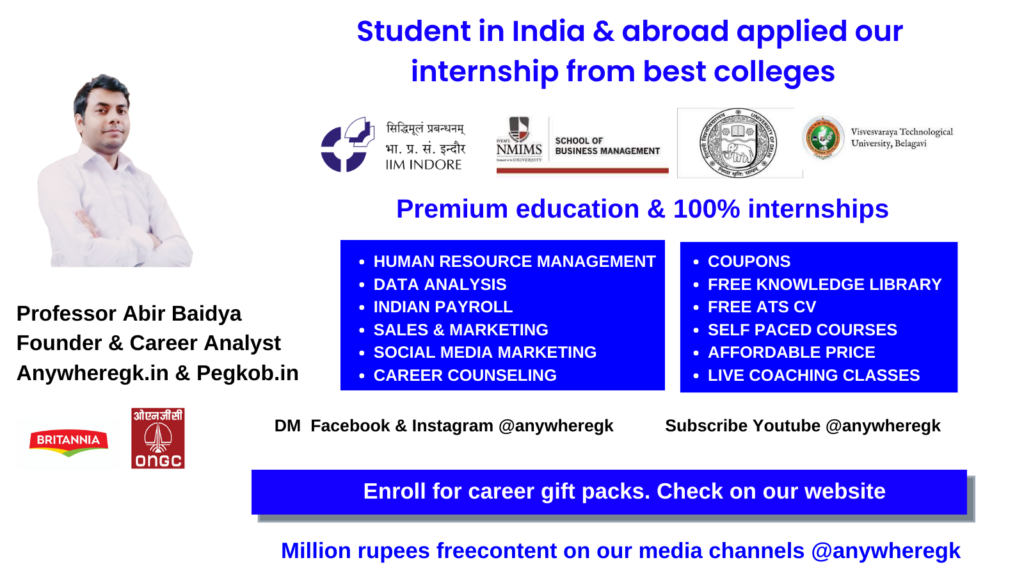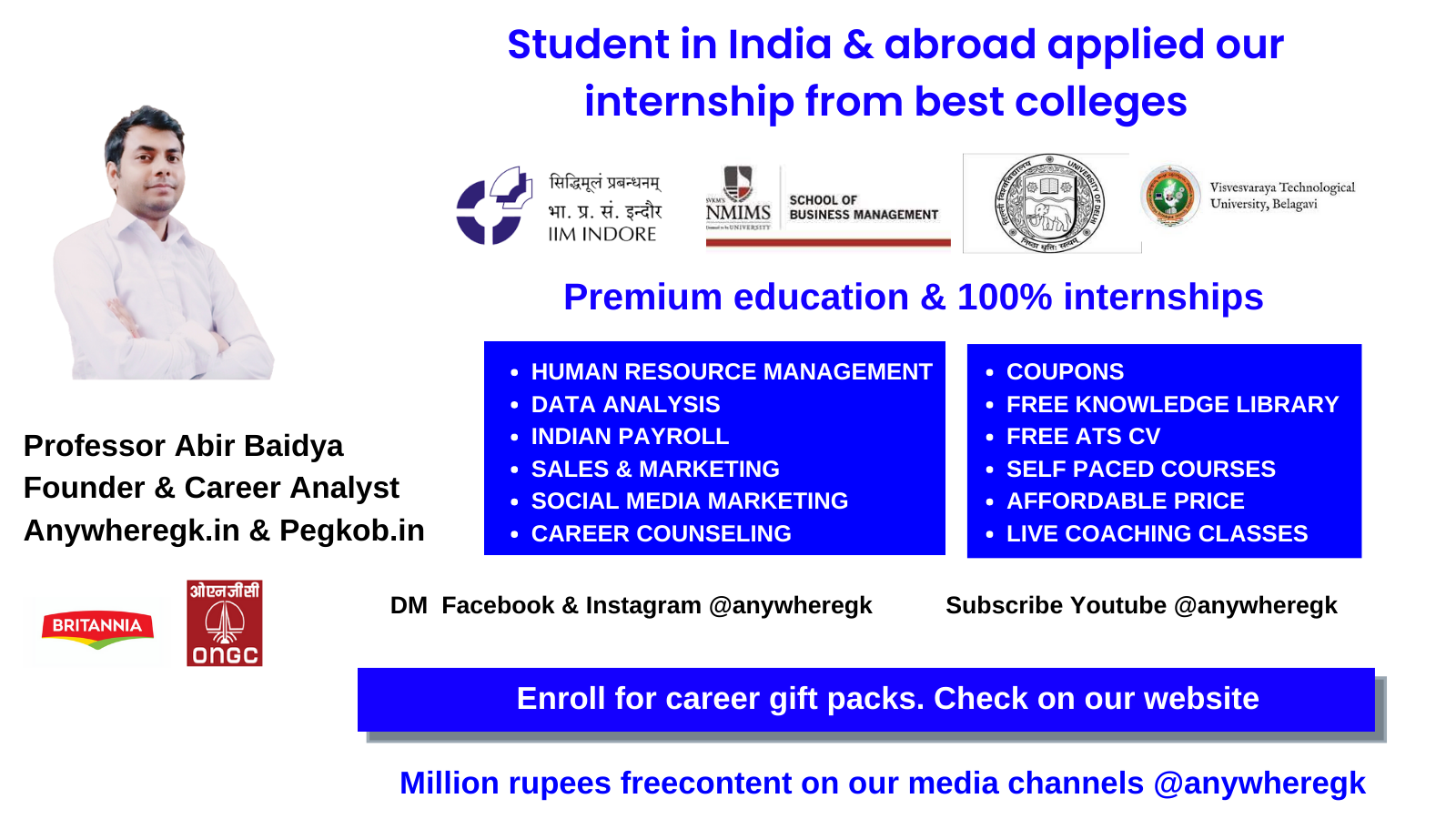 Benefits
Save time and money
Comprehensive and no unnecessary video lessons as you get on YouTube etc.
Convenience
100% English
For direct counseling In India DM Instgram @anywheregk
In this course, you will learn:
How to be a better, faster, stronger Excel user
Do you provide professionals and valued?
Our courses are not like Indian coaching centers spending million and no value in any jobs. The courses are taken by many students for enhancing their professional skills not given by colleges and provided internships. We follow government guidelines to give best skills. Invest on good professional skills to add in your CV.
Eligibility
Any school / Graduates / Post graduate / Businessmen
Any entry level people who are looking to transit to corporate jobs
Students seeking an internship
*T&C apply
Course Curriculum
Analyze & manage data

Some topics will be repeated so that you can understand and they are important.

Beginner data rules

Analyze data with simple & advanced rules
Instructors
Related Courses