How to recruit top talent on a small budget
How to recruit top talent on a small budget
Setting up and running a business is no easy game. Once you achieve product-market fit and start gaining some traction for your business, you are likely to think about scaling your business and hiring more people. Whether or not you have external funding, recruiting on a budget is one of the most common and pressing challenges at this juncture.
10 ways to attract and hire great employees with little or no money:
1. Create a recruitment plan
Assess your business needs and growth. Based on that and after discussions with all the department heads/managers, determine the number of hires you need to make in the short to mid-term. Before bringing a person on board, ask if there's actually a need to hire them. Can you make do with a tool or a temporary resource, or an intern? Can you get an existing employee to do the work and hire for their position instead?
An effective skill-gap analysis will help avoid wrong hires, which can prove expensive. According to the US Department of Labor, the average cost of a bad hire is around 30% of the employee's earnings in the first year. The recruitment plan should include the number of positions you need to fill, valid documented reasons to hire each candidate, the employee turnover rate, a recruitment calendar, recruitment strategy, and budget.
2. Work on your recruitment budget
Pen down the internal and external recruitment costs estimates and divide it by the total number of hires, and you have your cost per hire. Internal hiring costs include recruiters' salaries, employee referrals, and interview costs, while external recruitment costs include agency fees, recruitment events, job advertisements, and recruiting software).
Besides this, you need to find out the percentage of jobs your company has been able to fill in a particular period in the past. It would be better to do this in conjunction with your business goals and objectives. This way, you will be able to plan to meet contingency situations better.
3. Track hiring metrics
Besides the cost per hire number, you need to track other hiring metrics such as:
Hours to source
Contact to acceptance rate
Submission to interview ratio
Interview to offer
Offer to hire
Tracking such metrics allows you to determine how well your recruitment strategy is working. There are multiple compelling reasons why you must track specific metrics. It tells you which sourcing channel is working best for different roles, how long it takes for a new recruit to assimilate into a new position on average, ensures that your hiring pipeline is well-designed, and tells you how effective your onboarding process is.
In addition, it points out the reasons for high turnover rates in a particular department/vertical, helps you figure out how diverse and inclusive your organization is, and tells you how happy and engaged your employees are. Unhappy employees leave the organization, which leads to increased turnover, leading to increased hiring costs.
4. Work on your employer branding
Your company's reputation and brand voice are crucial factors in attracting the best talent. Many candidates will apply to open positions in your company if you have a great employer brand – this means reduced hiring marketing costs and a better time-to-fill ratio. Consciously work on your employer brand value and do your best to showcase it, especially on social media channels that potential candidates usually check out before applying for jobs.
Be sure to work on your candidate experience from the first point of contact until the end (don't forget to send them rejection mails if they are not selected for a particular position and give them constructive feedback). Even if they do not join your company, they are likely to project their positive impression on others. Strong employer branding helps in retaining talent. It is pretty expensive to hire and train a new candidate, and it takes a few months before they can deliver on their job.
5. Deploy employee referral programs
Your employees are one of the best ways to reach out to more candidates. Create an effective referral program where your employees can reach out to suitable candidates in their professional or personal circles for open positions in your company. In turn, they receive cash or goodies for their efforts.
Employee referrals help reduce time-to-hire and cost-per-hire ratios, improve candidates' quality and employee retention rates. Create a simple referral program for your employees, involve your marketing team to spread the word, and speed up the hiring process for referred candidates.
Calculate the cost per hire under the referral program and compare it with that of candidates sourced from different channels. It is likely to be much lower and the quality of the candidates higher. A couple of points to remember:
Keep an eye on your diversity and inclusion
Don't depend on recommendations, but trust the hiring process.
6. Have a great onboarding process
Many companies are increasingly acknowledging onboarding as one of the most critical steps in the hiring process despite occurring after a candidate is selected for employment. A great onboarding process must follow a great hiring process + candidate experience.
A great onboarding process does not just include administrative tasks but also helps a new recruit align with the company's business goals, their teams, bosses, and other stakeholders, in addition to cultural adaptation.
A great onboarding process helps the new hire quickly adapt to the new environment and start producing results. This also helps retain talent. And, higher retention rates mean lower hiring costs.
7. Build a solid culture
Employees spend a significant amount of their waking hours at work. So, it makes sense to focus and build a strong culture in your organization. Candidates, especially the top talent, have a wide choice of job options. This would help your organization attract top talent and, again, is a great retention tool.
Great organizational culture creates a sense of community and belonging, encouraging employees to stay and grow with the company. Yet again, this reduces employee turnover, leading to reduced hiring costs. It makes sense to start thinking about building a strong culture from the word 'go'! This would also result in good business growth.
8. Hire these kinds of candidates
According to Spanx (a bootstrapped company which is now valued at over a billion dollars) founder Sara Blakely, when you're looking to hire employees with (almost) no money, you should be looking for employees who are scrappy (have versatile skill sets), budget-conscious, and emotionally resilient.
In essence, they must feel they are part-owners of the business you're looking to build and be willing to do it all to take the organization to the next level. One effective way to do this is to offer equity in your company to the early employees at least.
When you're an upcoming business, candidates might be reluctant to join you. In the current context where demand exceeds supply, candidates have multiple offers – even across borders, thanks to the rise in remote jobs.
In such a scenario, you may not have too many options. The essential qualities to assess in candidates at the early stage would be their belief in and passion for the business you are trying to build. Of course, it would be great if you get somebody who has experience in a similar role, but that should not be the deal-breaker.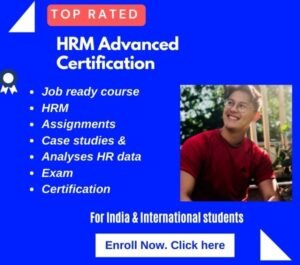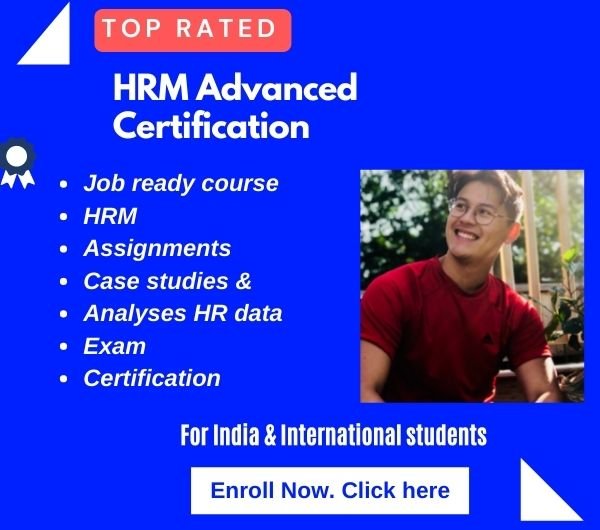 Get offers, Free ATS CV & discount. Enroll now for our best HR courses.
9. Use social media to your advantage
People spend about 147 minutes a day on social media on average. Reach out to folks where they hang out. Therefore, you need to have an excellent social media recruitment strategy. Using social media as a recruiting channel will help you reach passive candidates, sift through their profiles and posts, and provide you with a platform to connect and communicate with them.
If your organization has opted for a hybrid or remote work setup, you can reach out to candidates worldwide. You can get your employees' help to talk about your company on social media portals. In addition, you can channel your efforts to build an online community where the followers help you spread the word about your organization. Optimize your social media presence to mobile phones as most people hang out on different channels using their handheld devices.
A fabulous online presence will go a long way in sourcing and hiring candidates for your organization.
10. Invest in great but affordable technology
There are tons of options if you want to shop for recruitment software. If you google 'recruitment software', you get about 3.3 billion results in search! So, how do you choose the right recruiting tool for your company?
First, write down the problems you're looking to solve and the overall business goals. Narrow down the list of recruiting software that would help solve those problems. Next, check for:
Ease of setup: How easy is it to integrate the new recruiting tool with your existing technology infrastructure? How long will it take for the software to be up and running? Is it a cumbersome process or reasonably easy?
Ease of use: How friendly is the user interface? Are the design and navigation intuitive and straightforward to use? Will it take a long time for your employees to learn how to use and operate the software?
Affordability: Since we are looking at how to recruit with little or no money, this is a crucial factor in assessing any recruitment software. Look for free or freemium plans based on your requirements and your hiring plan.
Source: Freshteam.com
Download coupons, free knowledge library & Free ATS CV