Top Graduate Careers You Can Get With Any Degree
Top Graduate Careers You Can Get With Any Degree
Choosing a graduate job is never an easy option. With the exception of a few professions, such as medicine, you may be glad to learn that your alternatives are often not limited by your degree subject.
It might be difficult to pick which choice is best for you when there are so many to choose from.
To make your decision easier, here is a sample of graduate employment available to you, regardless of your degree subject.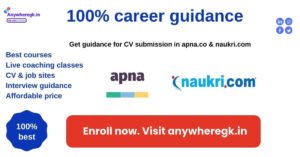 1. Human Resources (HR)
Working in Human Resources (HR) means that you are responsible for helping with employee-related issues, such as recruitment, payroll, employment policies and benefits. HR also act as middlemen for employees and managers to discuss any problems and can also clarify information about sick pay, employment policy and maternity leave.
The good news is you don't need a degree in human resources to get a job in HR, although many employers do expect graduates to have earned a UK 2:1 (or international equivalent) in their degree.
Graduates usually start off in HR administrator jobs or HR assistant jobs, although some jobs may require you to have completed a Certificate in Personnel Practice (CPP) or a Chartered Institute of Personnel and Development (CIPD) course.
According to PayScale, the average HR Assistant salary is between £17,000-£26,000) (approximately US$21,550-$32,960).
Enroll now for our best HR courses.
2. Accountancy
Strong arithmetic abilities and an analytical mind are required for a job in accounting. This makes a mathematics-based degree ideal for a career in accounting, but top corporations will take any degree as long as you get the required grade.
You'll need to pass a series of professional accounting exams, including the Certified Public Account (CPA) exam, to become a licenced accountant. Some of these tests may have previously been completed if you studied accountancy at university. If not, your company will normally contribute to the cost of these credentials.
According to Payscale, a junior accountant in the United Kingdom earns between £18,000 and £26,000 ($22,830-$32,960).
3. Marketing and advertising
The advertising industry is recognised for being fiercely competitive – but isn't every sector? Don't be put off by this. There's no reason you can't succeed in advertising if you have imagination, dedication, and a great degree.
Marketing and advertising occupations come in a variety of shapes and sizes. Whether you want to work as a copywriter, marketing executive, media planner, or social media manager, you'll need to put up a portfolio of your prior work and make sure your application stands out.
A marketing associate at entry level earns around £26,800 (around $34,100).
Enroll for our Live Coaching for Marketing & sales courses.
4. Investment banking
As an investment banker, your job is to provide a range of financial services to companies, governments, institutions and individuals. Investment bankers have strong numerical and analytical skills, good project management ability and are able to work well under pressure.
Again, this industry is very competitive – particularly because it is amongst the highest paid, with graduate starting salaries averaging around £43,000 (approximately US$54,700).
5. Management consultancy
Your client may be a company, the government, or a public sector organization.
For this career, you'll need to be organized, detail orientated and have strong communication skills – which you'll hopefully learn in your degree.
Management consultants earn a high graduate starting salary, averaging £32,580 (approximately US$41,410) per year. As a result, they can be extremely competitive, so work experience is essential.
6. Teaching
If you're looking to become a teacher, you'll need to complete a postgraduate teacher training course to become qualified. Skills required to become a teacher include confidence, patience, strong communication skills, organization and creativity.
Teaching is known for its high levels of job satisfaction and excellent holiday benefits. You can find out more about the different jobs available within teaching and education in our education course guide.
An entry level primary school teacher in the UK will earn around £26,200 (approximately US$33,000) according to Payscale.
7. Public relations (PR)
Working in public relations is all about managing your client's reputation. Competencies for a career in PR include exceptional relationship building skills, strong written and verbal communication skills and good organizational skills.
Although you don't need a specific degree to work in PR, you can get ahead by studying business,communications and marketing degrees.
You can also stand out by completing relevant work experience, although this can be quite hard to find. If you're struggling to find work experience, try looking at related areas such as event management.
Salaries in PR typically start at around £18,000 to £20,000 (approximately US$22,800 to US$25,380) but salaries can quickly rise after you've gained experience in the industry.
Get free coupons, free knowledge library & ATS CV.
8. Hospitality and travel management
If you're looking to work in hospitality, you'll need excellent communication skills and plenty of work experience in the industry. Language skills will be extremely useful, as you may be looking to work internationally or have guests from around the world.
The average salary for an assistant general manager in the UK is £23,000 (approximately US$29,300)
9. Sales
A career in sales involves – you guessed it – selling. Almost all companies require salespeople to persuade clients to purchase the goods and services your company has on offer. You'll also be negotiating on prices and taking payments for goods and services.
To be a salesperson you'll need to be confident and enthusiastic, as well as being great at networking. Most big firms offer sales graduate schemes, including Apple, Samsung and Walmart.
The average salary for a graduate salesperson in the UK is £22,000 (approximately US$28,000) however there is often the chance to earn more money in commission.
Enroll now for our best data analysis courses.

10. Business consulting
Your client may be a company, the government, or a public sector organization.
For this career, you'll need to be organized, detail orientated and have strong communication skills – which you'll hopefully learn in your degree.
Also the Fitness jobs are now one of the most highly paid jobs.
Enroll for our Live Business consultations. Grow sales now. Click here