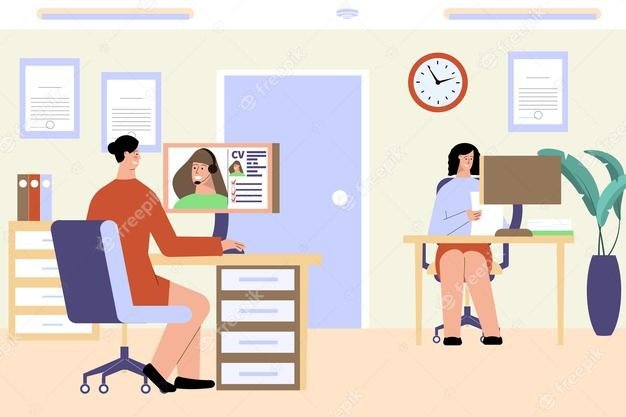 How to Write a CV for a Job with No Experience
How to Write a CV for a Job with No Experience
The job search can feel like an uphill battle when you don't yet have work experience. How are you supposed to write a CV when you don't have anything to write about? Well, you shouldn't let that stop you from landing an entry level position at your first job. The candidate with the most experience isn't always the candidate who gets the job. Recruiters are looking for more than just experience, so it's important to use your CV to showcase who you are and why you are a great fit for their client. If you're looking for answers about how to write a CV with no experience, here are seven things you need to know.
Tailor your CV to the job
First things first, make sure your CV is tailored to the job you are applying for. This is important. If you have a CV with no work experience, then the key is to focus on your soft and hard skills, rather than the experience you don't have. Scan the job posting and pull out all of the relevant skills and qualifications the recruiter is looking for. This could include things like attention to detail, customer service experience or good time management. In order to tailor your CV to the job, it's important to incorporate the skills you see into your CV. You can include them in your personal statement or you could create a dedicated 'Skills' column. The key is to make sure the recruiter can see that this is not a generic CV and that you possess skills relevant to the job posting.
Make the most of your personal statement
Your personal statement is the first thing a recruiter will read on your CV, so it needs to be good. Spend time writing three to five lines about yourself, your skills and what makes you the perfect candidate for the role. Keep it short and concise. It shouldn't be a story but a snapshot of what makes you a great employee. You may not have work experience, but you can still show off your charming personality.
How to Write a CV for a Job with No Experience
Think outside the job
Want some free advice? Treat your extra-curricular activities and volunteer work like jobs. Evidence shows that employers are willing to take voluntary experience into account when considering a candidate for a position. Therefore, spend time mentally sifting through the last 10 years and think about the times you may have volunteered at a company, conducted charity work, completed mandatory work experience or relevant coursework in high school or at a university – anything that will look good on a CV. It may not have been paid work, but you certainly would have gained some valuable skills doing it.
Leverage your transferable skills
91 percent of employers prefer their candidates to have work experience, but only 65 percent of them prefer candidates to have relevant work experience. This is because most recruiters understand that whilst candidates might not have the exact experience they are looking for, most candidates will have transferable skills. These are skills that you may have learnt in another job or industry that can be utilised and are relevant across the board. The key for a candidate with little to no relevant work experience is to recognise these transferable skills and highlight them in their CV. Some examples of transferable skills are customer service, management experience and data analysis.
Add a cover letter
There isn't always room on a CV to go into detail about why you are the best candidate for the job, and this can be problematic if you are lacking in work experience. You need to be able to show the recruiter who you are and what makes you right for the job. Submitting a cover letter alongside your CV is a great way to do this. It is a chance to showcase your personality and highlight the relevant skills you possess that will help you succeed in the specific role. Remember to keep it professional, concise and lead with a great opener.
Use the right keywords
The recruiter will be scanning your CV for keywords. These are the specific skills and qualifications relevant to the role that you can find in the job posting. It's important to mention these keywords in your CV (assuming you have the right skills), otherwise your CV has little to no chance of passing the ATS.
Streamline your CV so that you speak the same language as the recruiter. If the job posting highlights leadership experience as an essential skill, then make sure your CV includes the keywords 'leadership experience'. If you were to write 'management experience', whilst still being applicable, the recruiter might not even see your CV if they are searching for the keyword 'leadership' in their ATS.
Show your personality
Enthusiasm counts for more than you may think. If you can show your personality and your enthusiasm for a role in your CV, you're already in a stronger position than most candidates. You may not have the exact experience the recruiter is looking for, but if you can create a CV that stands out and oozes personality, you just might get that phone call you've been waiting for. Recruiters look for more than just the right work experience related to the job. They are also looking for the right personality to fit with the company culture.
When it comes to your CV, it's important to think outside your work history and look at the potential skills, experience and personal traits that may be desirable to an employer for a particular role.
Download Coupons, Free Knowledge Library, Free ATS CV & Career Guidance