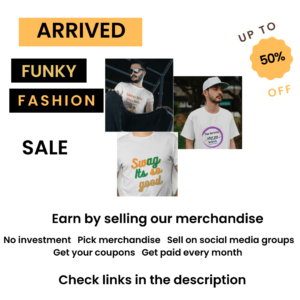 Sell on social media
Sell on colleges
Sell using social media groups and get more money
Bring big clients for merchandises
You must have more than 3000 good followers
Make shorts
How to get the unique coupon?
Please share details as as Merchandise Sellers and your name, ph no, city, followers, email and send to events@anywheregk.in
You will get details
You get your coupon. Give this coupon and customer will get discount
You will get paid 30% of total sales every month. Minimum Rs 1000 of total sales. Maximum Rs 50K
E.g You sell at Rs 600. Of of which Rs 200 is base price. You will get 30% of Rs 200.